We provide essential maintenance to all customers!
ABOUT US
We provide a high-quality interior and exterior sealant application service in London. Typical applications include bathrooms, kitchens, showers, floors and windows. Only the best materials used for optimum results and durability. I.e. Dow Corning, Otto Chemie.
Mastic jointing for residential customers and to the trade. For a full range of applications please see our services page.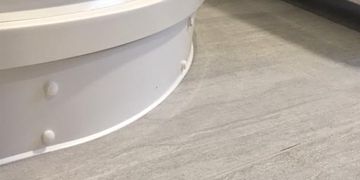 Residential Internal Sealant
We can mastic your bathrooms and kitchens your flooring and internal windows. Anything and everything that needs sealants internally we can seal.
Residential External Sealant
We can meet all your external mastic needs. From expansion/movement mastic joints to windows. Cladding areas and render.
Commercial Sealant Both Internal and External
We have carried out mastic works to offices and other commercial premises both inside and out.
Hygiene seal to hospitals, gyms, schools, restaurants and more.
We will use the right mastic products in the right areas including hospitals, gyms and restaurants. Where a safe hygienic environment is require.
Old Bathroom/Kitchen/Window Mastic removal and Renewal
It happens to everyone's mastic at one point, the mastic start to turn black and mouldy and looks rather disgusting. You don't have to put up with this no longer, Give us a call and we will have your mastic Shining again.
And Much Much More
These are just a few examples of the mastic services our applicators can offer. Although there are many more. We have experience in every single type of mastic application both internal and external. From Glass to glass structural sealant and air test works to passive fire rated sealant and concrete slab movement joints.
Do you need help with sealant and mastic specialists? Fill out this form to get in touch.
info@masticsealantservices.co.uk
info@masticsealantservices.co.uk